GRATA International in Chambers&Partners Asia-Pacific 2017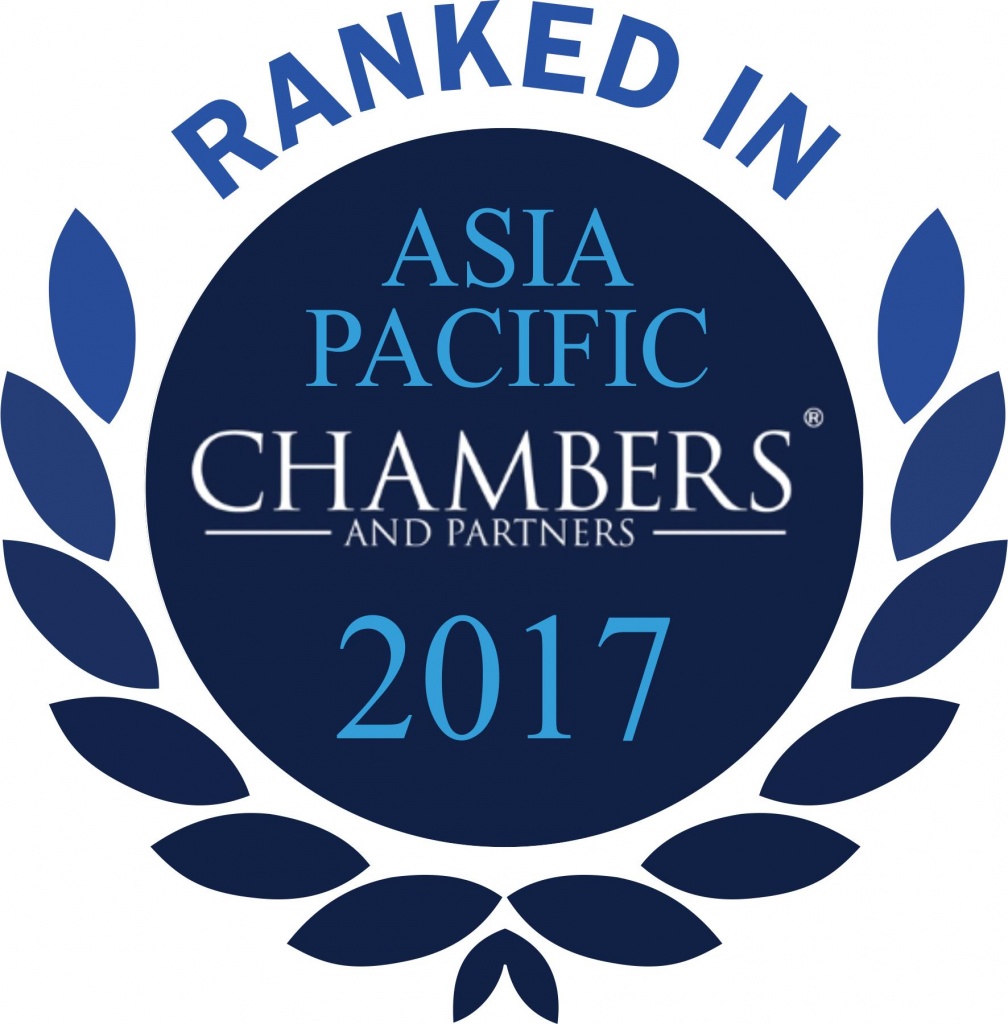 In January 2017 a new edition of the most authoritative international legal ranking - Chambers&Partners Asia-Pacific Guide 2017 has been published.
We are glad to announce that GRATA International was placed among the best law firms in Asia-Pacific, making an appearance in rankings across 4 jurisdictions – Kazakhstan, Kyrgyzstan, Tajikistan and Uzbekistan.
In Kazakhstan GRATA International is recommended for the following practices:
This year, Chambers&Partners Asia-Pacific Guide 2017 identified Bakhyt Tukulov and Shaimerden Chikanayev, GRATA International partners, as one of the leading practitioners in Kazakhstan.
Bakhyt Tukulov is the Head of Dispute Resolution Department, whose team is known for dedicated litigation practice with a focus on arbitration, debt recovery, intellectual property and antimonopoly issues. This department acts regularly for international and domestic oil and gas corporates as well as players in the pharmaceutical and technology sectors and remains a popular choice for international law firms requiring domestic representation or Kazakh law advice in international arbitrations.
Chambers&Partners:
Practice head Bakhyt Tukulov enters the table, having been highlighted by numerous sources for his high level of activity, sharp strategic and tactical insight and dedication to client interests, one interviewee reporting: "If you had him on your team then he would give you a creative approach, he wouldn't leave any stone unturned."
The Banking and Finance Department lead by Shaimerden Chikanayev is appreciated for its experience in banking and finance sector, as well as in handling various corporate/M&A issues. The department is also notable for activity in the energy and natural resources sector, advising of prominent financial institutions as well as oil and gas corporations.
Chambers&Partners:
Shaimerden Chikanayev provides international financial institutions with local law support on project financing and transactional matters. Sources describe him as "enthusiastic and thorough" and as "very good, very sensible."
For the first time, GRATA International entered the Chambers&Partners rankings for Kyrgyzstanand Tajikistan. Both jurisdictions are managed by Bishkek office, whose team was described as:
A robust firm, catering to a distinguished clientele of international corporates and financial institutions, regularly working in collaboration with overseas law firms. Specialises in advising on Kyrgyz and Tajik law issues relating to inbound investments and cross-border project finance transactions.
Continuing the success of their colleagues, Tashkent office of GRATA International confirmed its status as one of the leading law firms in Uzbekistan. Chambers&Partners praised expertise and capabilities of the local team, giving a special praise to transactional work, assisting blue-chip international clients with corporate structuring, tax, employment and commercial matters
Chambers&Partners quote:
"The quality and calibre of advice are of consistently high standard. The firm is definitely transaction-minded, and we appreciate their commercial approach."
"They had a firm grasp of the material, they were fully knowledgeable within their area of expertise and gave us speedy deliverables."
Nodir Yuldashev and Bakhodir Jabborov, Partners at GRATA International, were ranked among leading practitioners in the country.
Chambers&Partners:
Nodir Yuldashev is considered "reliable, pragmatic and dynamic" by market sources. He acts for international corporate clients and regularly works in collaboration with international law firms, advising on local law aspects of cross-border projects.
Bakhodir Jabborov specialises in corporate advisory matters, assisting international clients with local law, corporate governance and contractual issues. He is also active in contentious matters, including representing overseas entities in disputes with state authorities and domestic counterparties.
The overall success across Central Asian jurisdictions reinforces the position of GRATA International as one of the dominant players in the region.
Stay up to date with the latest legal news, publications and events: