Asialaw Profiles 2017 ranked GRATA International among the best law firms in Kazakhstan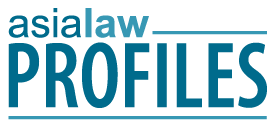 In November 2016 the 21st edition of Asialaw Profiles was published – the guide to the best domestic and regional law firms in the Asia-Pacific area. We proudly announce that several members of our team were recognized as leaders in their practice areas in Kazakhstan, making GRATA International top ranked firm in the country across a number of categories.
Shaimerden Chikanayev, Partner and Director of Baking and Finance department, was named a leading lawyer in Kazakhstan, his practice was awared the highest mark in the ranking -"outstanding".
Bakhyt Tukulov, Partner and Director of Dispute Resolution department is among the leading lawyers in the area of Dispute Resolution and Litigation in Kazakhstan. The department headed by Mr. Tukulov was added to the list of recommended Dispute Resolution and Litigation teams in Kazakhstan. Moreover the Restructuring Insolvency practice, jointly head by Bakhyt Tukulov and Shaimerden Chikanayev, was ranked in the top echelon of Kazakhstani law firms active in this area.
Yerzhan Yessimkhanov, Partner and Director of Construction and Infrastructure, and Telecommunication and Transport departments, has confirmed his status as a leading lawyer in Construction& Real Estate in Kazakhstan for a third consecutive year. Another department, headed by Mr. Yessimkhanov, which received recognition, was Telecommunication and Transport, making GRATA International the only law firm in Kazakhstan to receive the mark "outstanding" in IT, Telco & Media category.
Overall, GRATA International received high appraisals from Asialaw Profiles in the following areas:
· Banking & Finance
· Capital Markets
· Competition & Antitrust
· Construction & Real Estate
· Corporate/M&A
· Dispute Resolution & Litigation
· Energy & Natural Resources
· Financial Services Regulatory
· IT, Telco & Media
· Labour & Employment
· Projects & Infrastructure
· Restructuring & Insolvency
· Taxation
The 2017 Asialaw Profiles guide is the result of a survey of over 5,000 senior corporate executives, in-house counsel and private practitioners. Based on extensive research with in-house counsel and private practice lawyers, the directory reveals the top ranking firms across 18 practice areas in 24 jurisdictions in the Asia-Pacific region region, from Australia to Vietnam.
Stay up to date with the latest legal news, publications and events: