Yerbolat Yerkebulanov gave a presentation to Malaysian suppliers of goods and services to O&G subsoil users
On 28 September 2018 An Export Acceleration Mission for Oil, Gas and Energy in Almaty, Kazakhstan was held. The event was attended by Malaysian companies that render services and supply goods and equipment to oil and gas subsoil users: ALYPZ SDN BHD, OTG TECH (ASIA) SDN BHD, QUARTERBACK SERVICES SDN BHD, INTENSIVE ENERGY SDN BHD, etc.
GRATA International was represented by Yerbolat Yerkebulanov, Partner, Head of the Subsoil Use Dept. (Almaty). He gave a presentation on "Practical aspects of O&G subsoil users' procurement".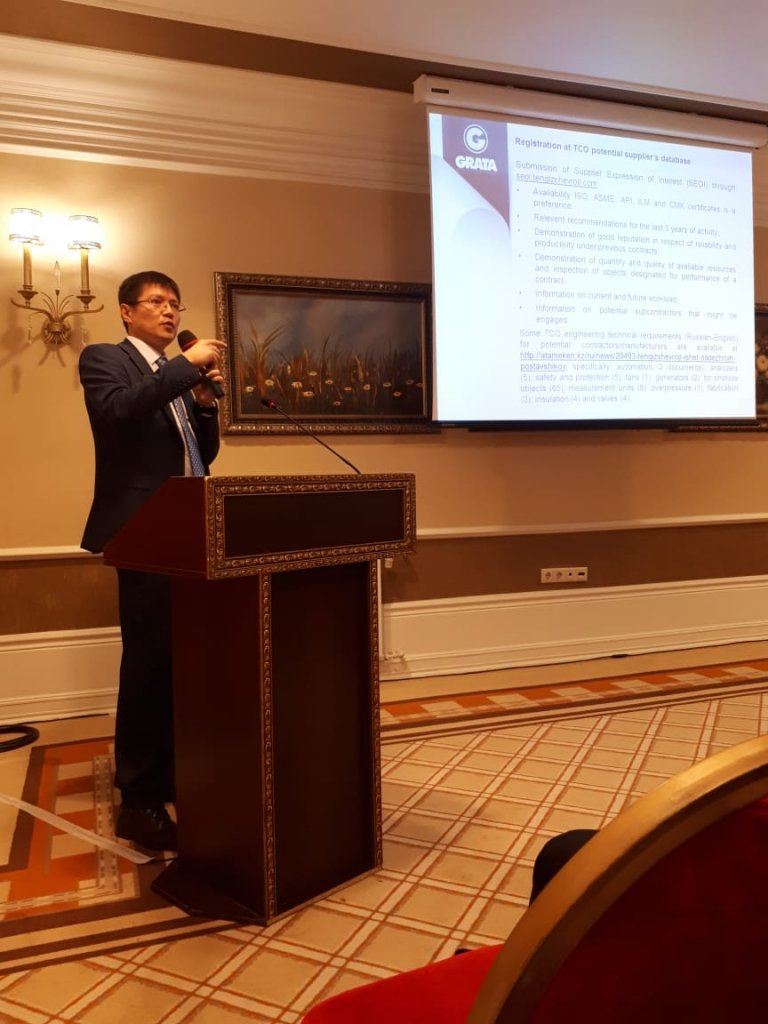 Stay up to date with the latest legal news, publications and events: