GRATA International took part in seminar on Investment Climate in Kazakhstan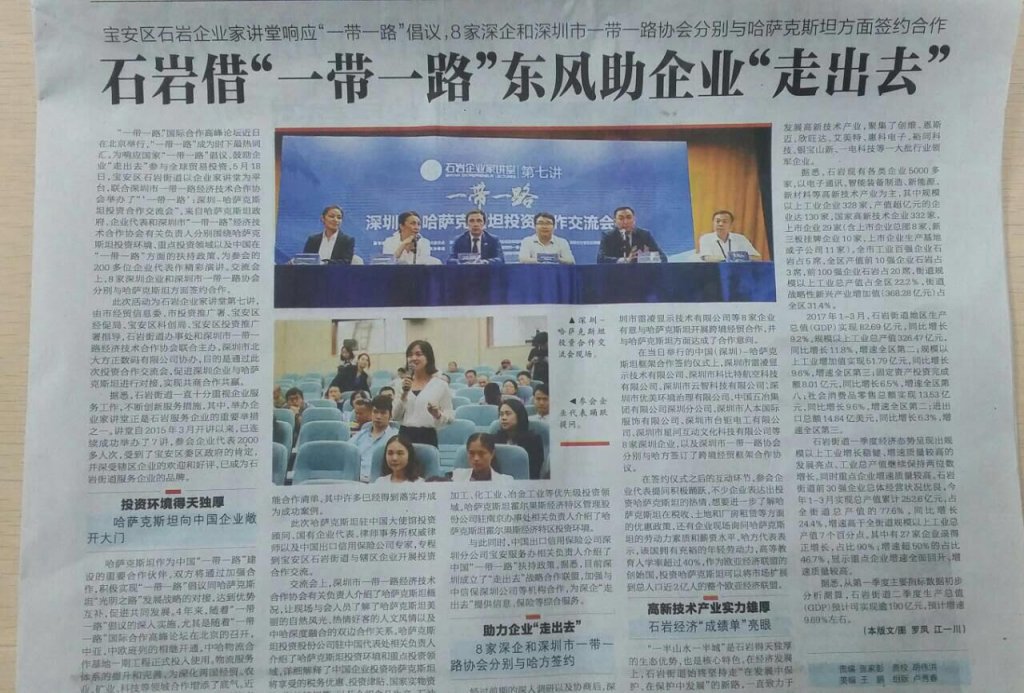 During the seminar, Assem Tnalina, Senior Lawyer of GRATA International, commented on investment and business opportunities in Kazakhstan, including corporate and tax regulations and work permits.
The seminar was resulted in signing a Memorandum of Understanding between International Business Association One Belt, One Road and GRATA International.
The seminar was organised with support of the Ministry for Investments and Development of Kazakhstan and Shenzhen Municipal Administration and welcomed more than 100 representatives of Chinese companies and the state authorities.
Stay up to date with the latest legal news, publications and events: