Lawyers in Support of the Energy of Future!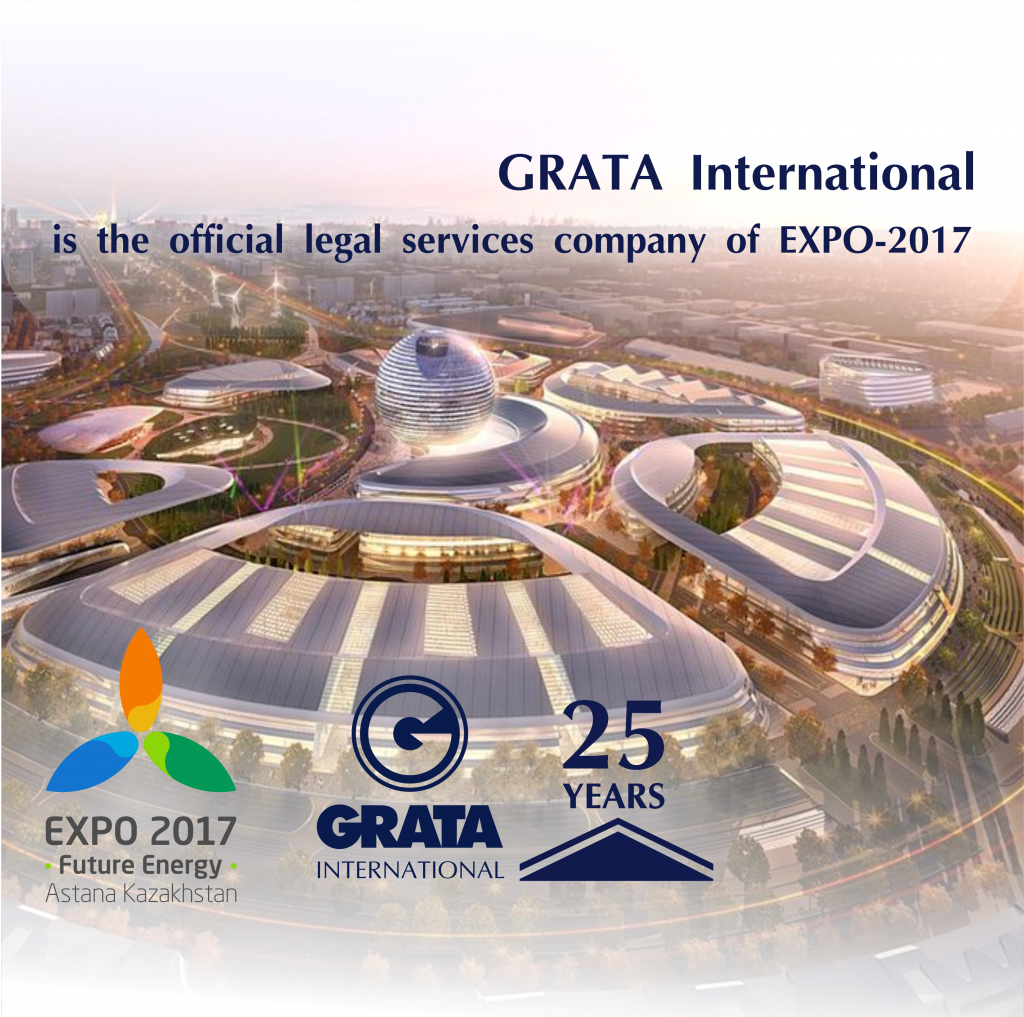 On 10 June 2017, EXPO exhibition opens doors to its visitors.
This International Specialised Exhibition (EXPO-2017) to be held in Astana is one of the key national projects of Kazakhstan.
GRATA International is pleased to announce that it has been chosen as one of the official legal service companies of EXPO-2017.
The Firm offers legal advice to all companies participating in this project, assisting them in negotiations, concluding transactions, establishing joint ventures and other related matters.
In view of the main theme of the event - the Energy of Future, including the arrival of a large number of foreign guests from more than 100 countries, it should be noted that the main clients of GRATA International are branches and representative offices of foreign companies, therefore the Firm has the best experience in working with this segment of clients, including experience in energy and ecology.
The Firm assumes the project and participation thereon as an opportunity to support the State's initiative and contribute to the Energy of Future!
This year, GRATA International celebrates its 25th anniversary. Having passed a long way, today it is one of the largest and most successful law firms, with more than 250 experts in 21 countries around the world, which implemented over 4,000 projects for 2,186 clients from 73 countries.
The Firm is recognised by the leading international ratings: The Legal 500, Chambers Global, Chambers Asia-Pacific, IFLR1000, Who's Who Legal, Asialaw Profiles.
One of the key factors of the project success is the experts team working on the projects.
GRATA International will represented at the EXPO exhibition by team members from different countries and cities. Besides, in addition to the participation in EXPO, some lawyers will be sent to work on projects for privatisation of national companies and upcoming IPOs.
We look forward to working and successful implementing of the said projects.
See you in Astana!
Best Regards,
Samat Daumov
Managing Partner for Kazakhstan
GRATA International Law Firm
Stay up to date with the latest legal news, publications and events: