Human Resources and Vocational Education & Training Working Group
On 29 November 2018, the German-Azerbaijani Chamber of Commerce (AHK Azerbaijan) organised the meeting of the Human Resources and Vocational Education & Training (HR and VET) Working Group at the AHK Azerbaijan office.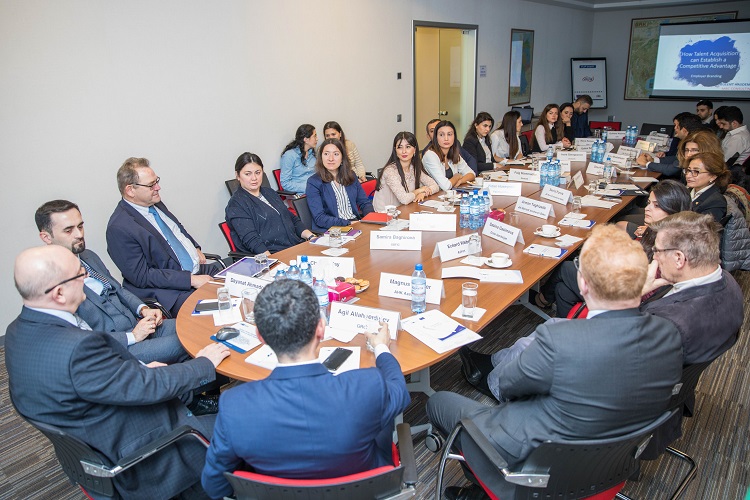 The meeting was dedicated to HR recruitment and development sphere and the HR specialist Mr. Bulent Hasdemir delivered a presentation on the topic of "How talent acquisition can establish a competitive advantage?".
At the beginning of the meeting, Mr. Agil Allahverdiyev, chairman of the Working Group welcomed the participants and informed them about the crucial aim of activities of HR and VET Working Group.
The beginning speech was followed by the presentation of Mr. Bulent Hasdemir. He informed the participants about human resources management, human resources planning within the enterprise and the strategies for employee training and development.
GRATA International in Baku, Azerbaijan was represented by Sabina Gasimova (BDM).
Stay up to date with the latest legal news, publications and events: