GRATA International: 25 years expanding horizons and supporting your success!
The firm celebrates its 25th anniversary.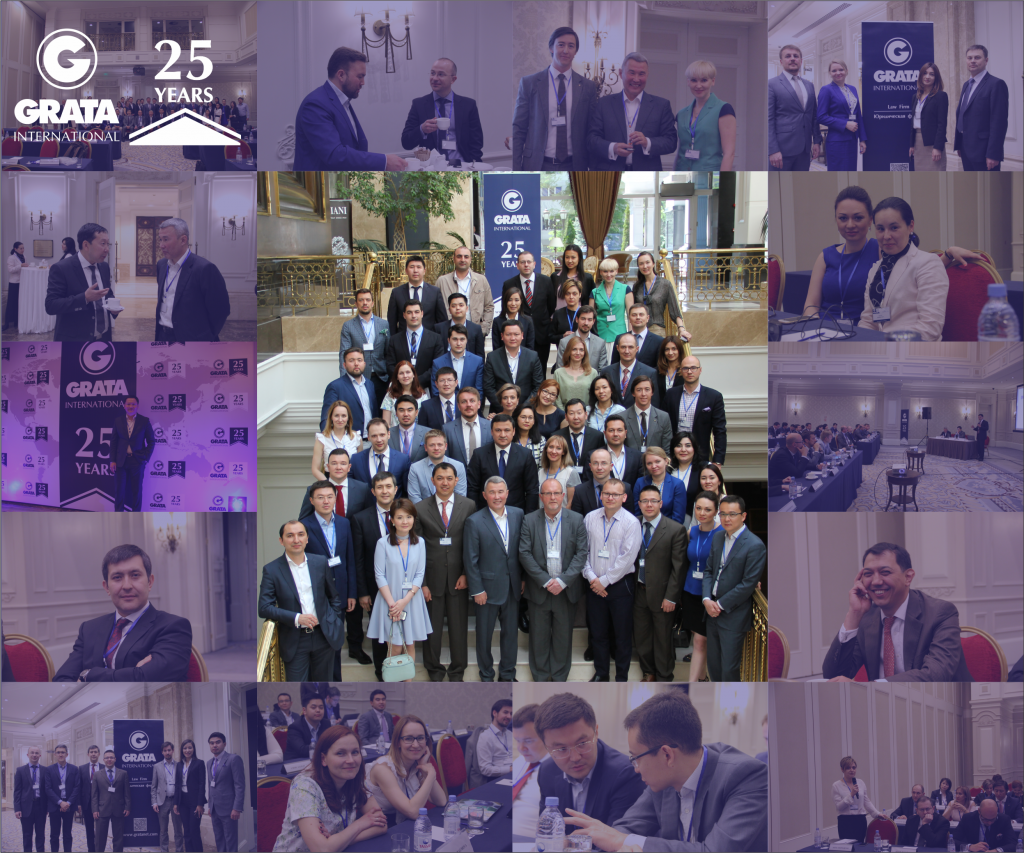 The celebration of firm's jubilee in May brought together all colleagues, partners, friend and clients of GRATA International and took place on 12th and 13th of May in Rixos Hotel in Almaty, Kazakhstan.
The event started on 12th of May with an internal conference, which included presentations of office directors who shared results of their work and discussed the future development of the firm.
During the second day of the conference, GRATA International organised business meetings and free consultations. The conference brought together lawyers and partners from 11 countries:
Azerbaijan
Belarus
Czech Republic
Georgia
Kazakhstan
Kyrgyzstan
Poland
Russia
Tajikistan
Turkey
Uzbekistan
During these meeting participants had a chance to discuss legal aspects of doing business in the above mentioned countries.
The two-day conference concluded with gala-dinner, which was officially opened by a speech from senior partners.
In their speech, senior partners noted success-drivers and priorities of the firm – companionship and integrity of the team. Dedication to the business is the key source of energy necessary to evolve and reach new heights.
The gala-dinner was continued in an informal and friendly fashion as colleagues, partners and friends of the firm gave their celebration speeches. In commemoration of firm's 25th anniversary, colleagues performed a song and held several law-themed contests. The festivities closed with GRATA International's jubilee cake and the release of a video clip which covered significant milestones during the 25 year period of firm's operation.
GRATA International was founded in 1992 as one of the first law firms in Kazakhstan. The first regional office was opened in 1997, and the firm became international in 2003.
In 2016 GRATA International covered all regions of Kazakhstan simultaneously expanding abroad.
GRATA International is one of the largest and most successful law firms in the region, with at team of 250 professionals in 21 countries around the world, who have successfully completed over 4000 projects for 2186 clients from 73 countries.
The firm has been acclaimed by multiple international rankings: Legal 500, Chambers Global, Chambers Asia-Pacific, IFLR 1000, Who's Who Legal, Asialaw Profiles.
GRATA International expresses its sincere gratitude to all participants who shared this memorable celebration and wishes good luck and success in future endeavors!
25 years expanding horizons and supporting your success!
Stay up to date with the latest legal news, publications and events: