GRATA Intenational was appointed as a Member of the AIFC Court Users' Committee
GRATA International law firm was appointed as a Member of the AIFC Court (the "Court") Users' Commitee and the International Arbitration Center (the "IAC") Users' Committee. The Committees serves as liaisons between the Court and IAC and their users and potential users.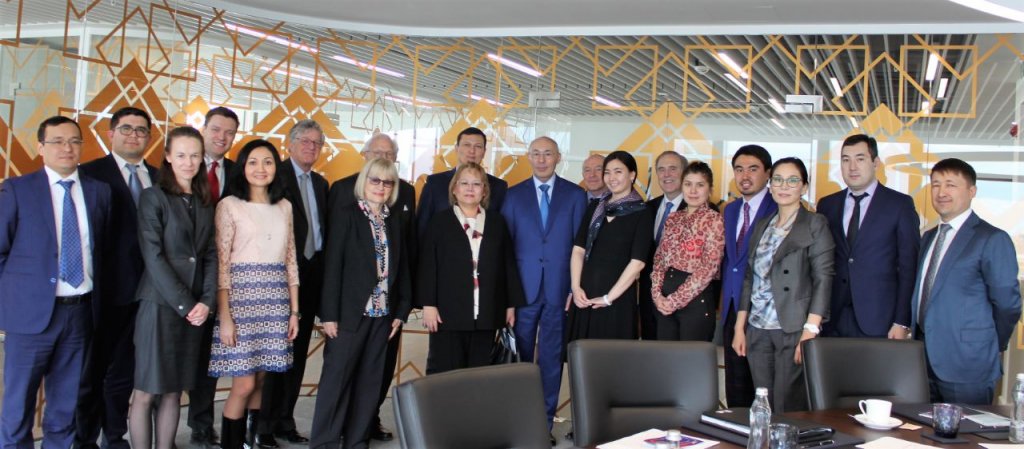 Yesterday, Samat Daumov, Managing Partner and Aray Seitova, Lawyer at GRATA International, took part on the first joint meeting of the Court and the IAC Users' Committees. The meeting was aimed to discuss the mutual interests and cooperation issues between the Court, AIC and the leading law firms.
In addition to the Chairman of the Committees, Christopher Campbell-Holt and the Members, the meeting was attended by the AIFC Governor, Kairat Kelimbetov, the Court's Chief Justice, The Rt. Hon. The Lord Woolf CH, The IAC's Chairman, Barbara Dohmann QC, and one of the Court's Justices, The Rt. Hon. Sir Jack Beatson.
Stay up to date with the latest legal news, publications and events: