AHK Azerbaijan members had a meeting with Mr Sahil Babayev, Minister of Labour and Social Protection of Population
On 5 December 2018, AHK Azerbaijan organised the AHK-Impuls event for its member companies at Hyatt Meeting and Conference Centre. The current event was dedicated to the ongoing reforms in the labour market in Azerbaijan and was attended by the honorary guest speaker Mr Sahil Babayev, Minister of Labour and Social Protection of Population of the Republic of Azerbaijan.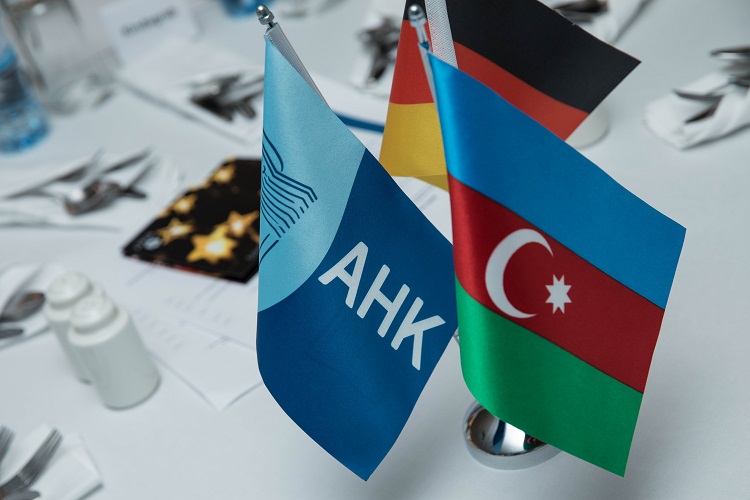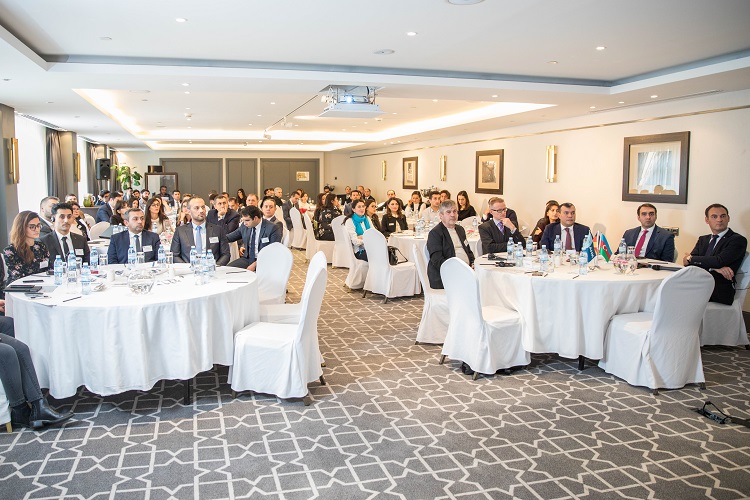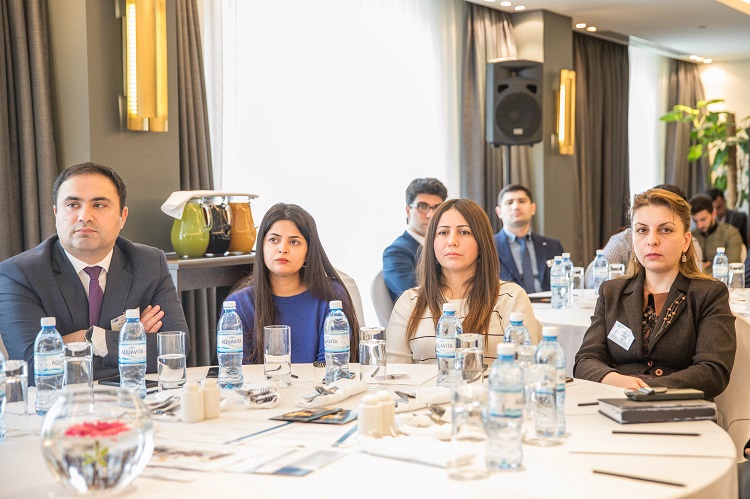 The event was opened with a welcoming speech of Mr Tobias Baumann, Executive Director of AHK Azerbaijan and was followed by the presentation of Mr Rizvan Gubiyev, Tax Director of KPMG Azerbaijan Limited on "International practices in tackling informal employment through tax policy". Afterwards, Mr Sahil Babayev, Minister of Labour and Social Protection of Population delivered a speech on "Implementing labour market reforms for Azerbaijan".
Emphasising the human factor as the main direction of the state policy, Mr Babayev mentioned that this year ongoing reforms in the labour market covered four main directions: Automation of pension system;
establishing centres; introduction of e-social internet portal and improving the quality of employment services. The minister noted that the expansion of e-services in the field of employment and provision of 124 services by the Ministry through a single-window in a simplified and non-restrictive way will play a crucial role in ensuring transparency and effectiveness of the system.
Furthermore, it was noted that the implementation of the projects related to the Agency for Sustainable and Operative Social Security (DOST), established under the Ministry of Labour and Social Protection of Population in accordance with the Decree of the President Mr Ilham Aliyev dated 9 August 2018, is being completed and the first "DOST" centre will be put into operation in the first months of 2019.
The minister stated that the "e-social" internet portal, which incorporates data of citizens on the state social services (labour contract, personal account, pension capital, types of social security, disability, etc.), is already operating and the work conducted to improve the portal will be continued during the next year.

The AHK-Impuls event brought new contacts and partners, and gave an additional impetus to the reforms of the countrys labour maket.
GRATA International in Baku, Azerbaijan was represented by Sabina Gasimova (BDM).
Stay up to date with the latest legal news, publications and events: